#6c737a
2023
ECHO
July 05 - 06, 2023
The 11th edition of Mexico Mining Forum is focused on "Exploration & Mine Development". Join the industry leaders and get the inside perspective on the technology trends and exploration successes that are shaping the future of the Mexican mining industry.
This high-level conference will focus on answering the following questions:
What drove the success of Mexico's most recent mineral discoveries?
How are digital transformation, AI and machine learning impacting exploration activity?
How are juniors leveraging technology to unlock traditional and alternative financing?
How is ESG reshaping the mining industry and why?
300+High-Level Attendees
50+High-Level Speakers
11thEdition
Unlimited Sponsorship Value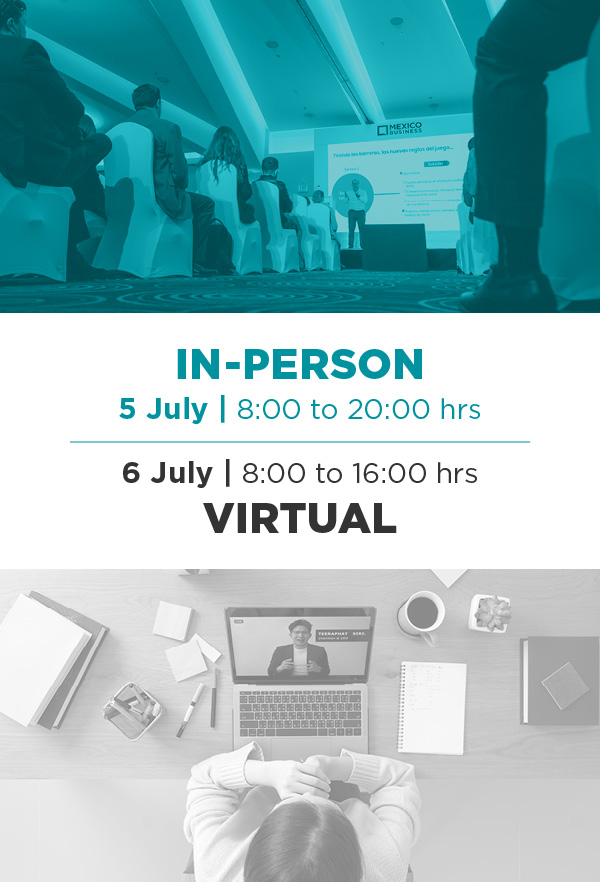 Early Bird Rate
Until 2023-05-31
Conference Rate
Until 2023-07-07